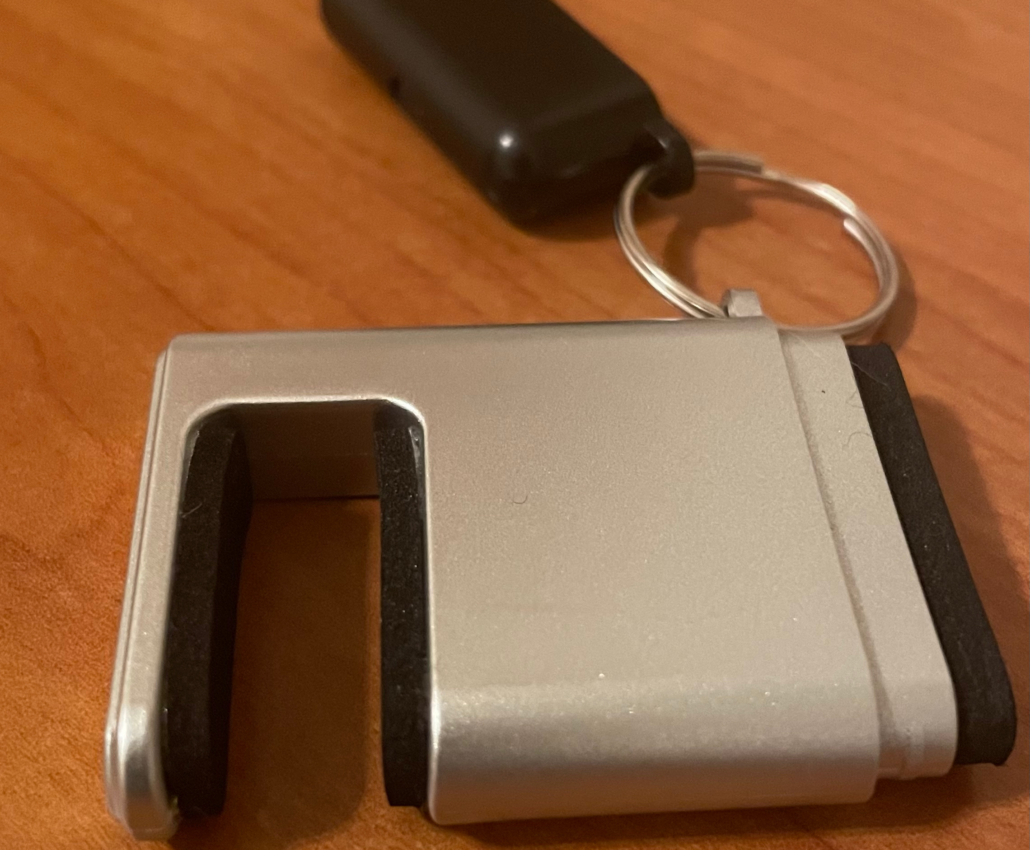 Seriously, though. I don't know what it is.
Last week, I had the pleasure of working with a select group of leaders nominated from an engineering firm at their Advanced Communication Program retreat. We were together three days at the Radisson Phoenix Airport, and the staff there attended to our every need. They provided delicious options for breakfast and lunch and even brought in mid-morning and mid-afternoon snacks. (Is it any wonder I gain weight at these events?) 
On our last day there, the catering staff provided us with airport bags stuffed to the brim with bottled water, granola bars, fruit, pens and pencils, notebooks—and this.
Nine engineers—and not a single one of us could figure out the function or purpose of this object. Of course, we had some wild guesses.
Who knows? If you actually know what this object is called and what it does, please respond. Even if you want to hazard a guess, inquiring minds want to know.
To customize a keynote or professional development session that will have your audience laughing and learning, contact Mandi Stanley.
Certified Speaking Professional Mandi Stanley works with business leaders who want to boost their professional image by becoming better speakers and writers through interactive high-content keynotes, breakout sessions, workshops, technical writing seminars, and fun proofreading classes. 
You might also like:
Prefer Performance to Chronology in Your Résumé
It's Interview Time: What's the One Detail Most Interviewees Forget?
Wacky Word of the Week: Purge this Particular Word
Photo by SHVETS production
https://mandistanley.com/wp-content/uploads/2023/01/pexels-shvets-production-9742869-scaled.jpg
1707
2560
Mandi Stanley
https://mandistanley.com/wp-content/uploads/2017/12/ms_logo_02.jpg
Mandi Stanley
2023-01-25 03:24:49
2023-01-24 16:01:37
What Is This? Wrong Answers Only